What You'll Learn:
How to eat intuitively for your menstrual cycle! Gain an understanding of your body's changes throughout the cycle, and the role of self care in having a more positive period experience.

In this workshop with Coral Dabarera Edelson MS, RD, you'll learn what hormone changes are occurring in the body throughout the menstrual cycle. By the end, you'll know more about how these changes affect the way we feel, and how they affect our appetite.
Coral will also discuss how self care can make our periods less anxiety provoking, and even less painful!
Whether periods are a breeze for you each month, or they are something you really struggle with, you'll learn something new and get some easy, actionable tips in this workshop!

Meet your workshop instructor, Coral Dabarera Edelson MS, RD,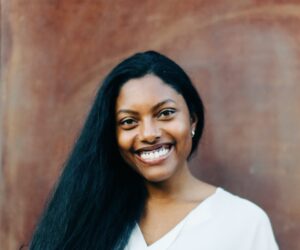 Coral Dabarera Edelson, MS RD is a registered dietitian nutritionist and nutrition coach. Specializing in women's health and fertility, and practicing from a holistic and functional perspective, Coral aims to meet the unique needs of Black women in her virtual private practice. Coral received her Masters of Nutrition, Healthspan, and Longevity at the University of Southern California, and her Bachelors in Sociology at the University of Chicago. You can connect with her on Instagram @browngirl.nutrition or coralrd.com