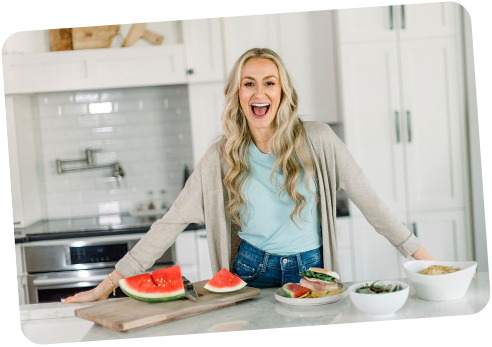 YOUR NEW FAVe INTUITIVE EATING MEMBERSHIP
Where gals who've tried eeeeverything else learn to ditch diet culture and live with no food rules!
$1,000+ of free bonuses expire in
Limited time offer- $1,200 worth of bonuses!
5
STEPS THAT MAKE DITCHING DIETS WAY LESS SCARY
2500+
GALS WHO HAVE GONE BEFORE YOU & ARE DOIN' IT WITH YA!
8
LIVE CALLS & PEP TALKS EACH MONTH. HELLO ACCOUNTABILITY!
It's Not You, Gorgeous. It's Diet Culture!
IF YOU'VE TRIED EVERY DIET AND NONE WORKED,
YOU ARE NOT THE PROBLEM!
Lemme guess: Diet culture lured you in with promises of health, goals, community, and structure.
Then, thinking it was the ONLY path to health, you bought in! You ordered the shakes, powders, and plans. You SQUEEZED yourself into tight jeans, restrictive rules, and narrow beauty standards. And for a hot second, it worked.
You had some semblance of control. You found a #fitfam. Heck, ya might have even lost weight! But, it's not all rainbows and sunshine. (Am I on the right track?)
You're cycling between on-the-wagon "clean" eating and off-the-wagon binge eating. You're hungry all the time. And I bet your mental health and self-esteem have taken a MAJOR blow 💣
You are hitting diet rock bottom, and girlie, who could blame ya?!
(Not me, especially because ooooof! I have been there!!)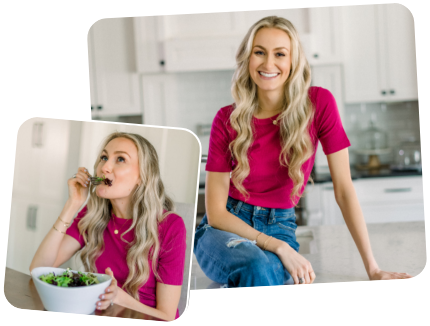 I'm Colleen! Intuitive Eating Is My Jam. But I Used To Be Where You Are!
When I first started trying to ditch diets, I was lost, frustrated, and confused. I started my intuitive eating journey thinking I could just let myself "eat normally". I mean, it's eating…how hard can it be? Well, joke was on me because it's REAL hard!
I just kept ping-pong-ing between restricting and binge eating. I felt sick and out of control. But with time and lots of trial-and-error, eventually, I found a FABULOUS balance.
It Was Far From A Cakewalk…
Which is why I created The SociEATy! Because I don't believe anyone should struggle as much as I did OR take on this journey alone.
INTRODUCING THE SOCIEATY
How Gals Like Us Ditch Diets & Get Back To Living Life!
A structured framework to follow, 8 coaching calls each month, and a community FULL of
girlfriends who understand what you're going through. The Soc-i-EAT-y holds your hand as you
break up with diet culture and fall back in love with your life!
Ready To Start YOUR Journey?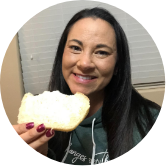 "Yep, I'm Eating Bread And Butter At 6:30 pm!"
"Since joining The SociEATy my life has completely changed. I no longer constantly think about food, I keep cookies, candy and other sweets around and I'm not ALWAYS obsessed with them. I can go out to eat with my family [and] it's just family time, no macro, points or calorie counting.️ Being part of The SociEATy is like having a family that doesn't judge when you're scared or confused. You don't feel dumb asking questions or sharing your heart there. You always have someone in your corner who is cheering for you to succeed and who doesn't need encouragement on this journey." – Rosa G.
5 Steps To No Food Rules!
Diet culture is appealing because of the community, structure, and goals. So it MAKES SENSE that
it's hard to leave behind. I created the SociEATy—the community that actually EATs!—with all the
GOOD things dieting has to offer baked in. So you don't have to free-fall into this new way of life!
Instead of #fitspo, we give you a community of supportive gal pals
Instead of EXTERNAL goals, we get you in touch with your INTERNAL cues
And instead of rules, we give you a crystal clear framework to follow
Here's What That Looks Like 👇
Stage 1
Stop letting diet culture influence you and strengthen your hunger and fullness cues.
stage 2
Finally end the war with your body by learning to respect and appreciate it.
stage 3
Repair the damage of dieting and get in touch with your hunger and fullness cues.
stage 4
Break your food rules, overcome emotional eating, and stop seeing foods as "good" and "bad".
stage 5
Apply non-diet-y nutrition to foster physical health without sacrificing your mental health.
When Diets Feel Wrong But Ditching Them Feels Scary…
I bet you're thinking, "That sounds REAL tempting, Colleen! But eating
whatever I want? Trusting my body?! I'm gonna eat ALL the cookies Mrs.
Fields has EVER made!!"
Gorgeous, I totally get how nerve-wracking it can be to let go of control
and trust your body. And BECAUSE I get it, I can help you take baby steps.
That means instead of dropping you into the pantry and leaving you
elbow-deep in boxes of carby goodness, we hold your hand as you
take big leaps OR baby steps towards your goals!
🔮 I SEE YOU, IN THE FUTURE, LOVING LIFE & ENJOYING FOOD!
Go From Measuring Peanut Butter To Eating What Feels
Good. With Joy & Without The Epic Binges!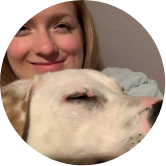 "I BOUGHT GIRL SCOUT COOKIES THIS YEAR & STILL HAVE THEM!"
"Ever since joining the SociEATy, I am so proud of my win of not binge eating sweets. I bought Girl Scout cookies this year and still have them in my pantry 3 weeks later!" – COURTNEY H. (AND HER ADORBS PUP!)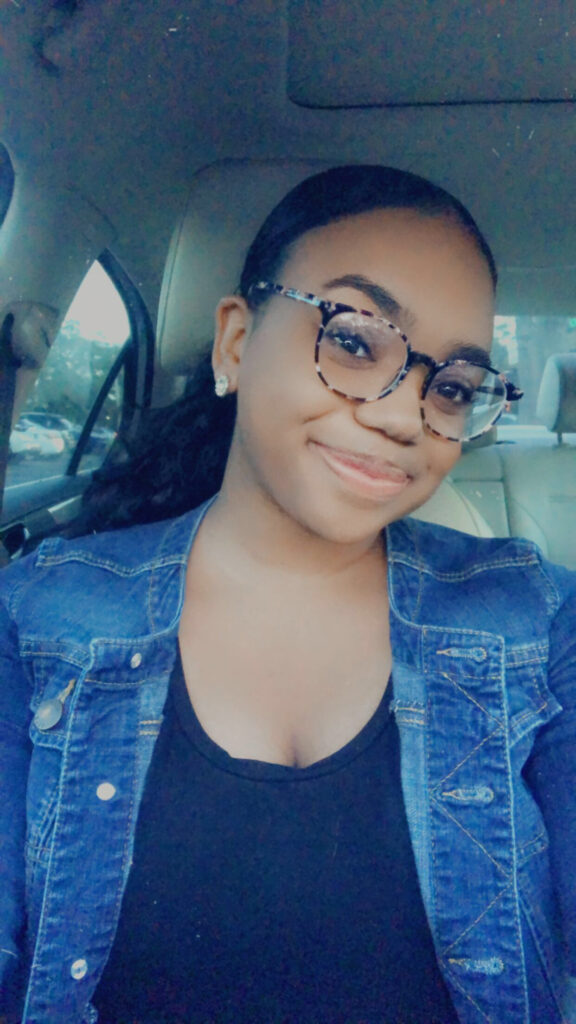 "I Stay For The Community!"
[Joining the SociEATy was] one of the few decisions that I didn't think on. I was so fired up about fixing [my relationship with food] that I was like, I won't find anything better. It's affordable, I know what the problem is, this is going to fix the problem. I need to sign up! What's keeping me in the SociEATy is the community and helping other people. A lot of people there have been there for a long time. I stay for the community now. Because it's so affordable, it's worth it to stay." – ALEXIS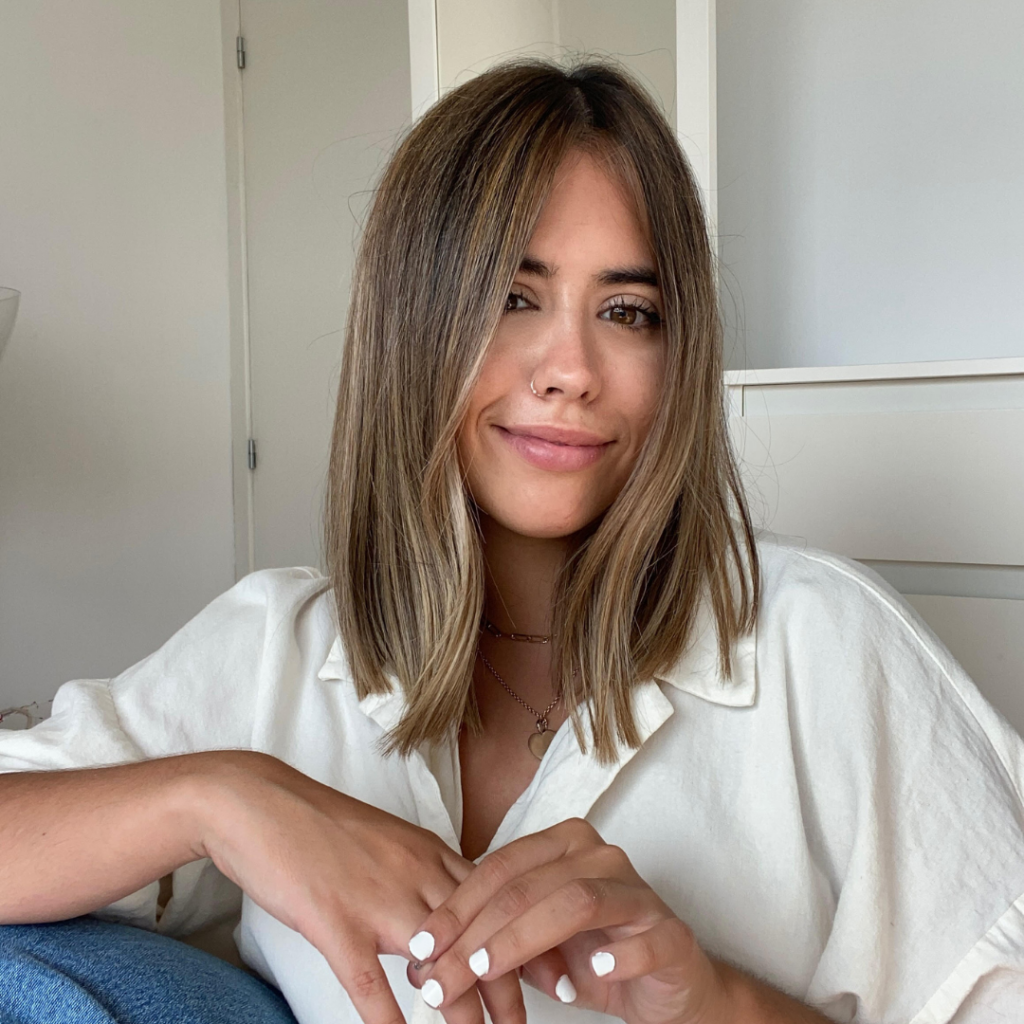 "I Ate & Continued On My Day Without Thinking About My Food Choices!"
"Lots of wins are happening this month, but the one I am the most proud of is craving a salad in a restaurant and a delicious dessert too without labeling the salad as a "good" choice, or the dessert as a "bad" one. I ate both, enjoyed, and continued with my day without thinking about my food choices!" – JUDITH G.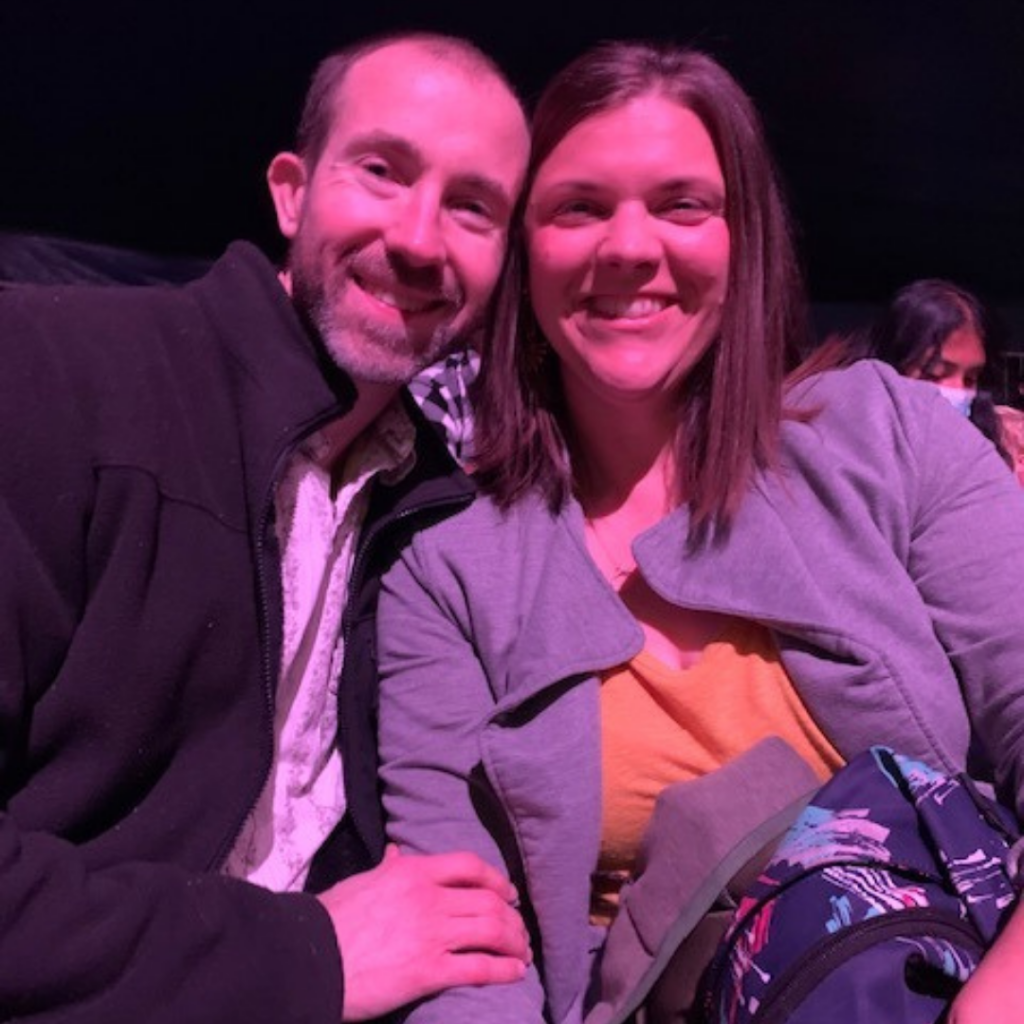 "Less Shame, More Enjoyment"
"Biggest wins: being able to keep cereal and Oreos in my house and eating them mindfully. Also, less shaming of myself and more enjoyment of the foods I'm eating." – LAUREL H.
SociEATy Members Get Spoiled, Loved On
& Majorly Supported With…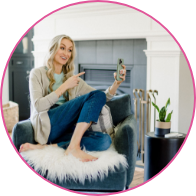 8 Live Coaching Calls/Month
Each month you get 2 live calls each month including group coaching calls and motivational pep talks. Calls happen on Zoom and we always share the replays.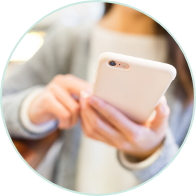 Exclusive Member Support Group
You're not alone on this journey. Our community is FULL of women on the same journey as you! It's the #1 palace to ask questions, get advice, and be inspired.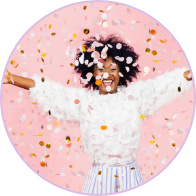 Monthly 3-Day Challenges
Challenges are a member fav! With topics like mindful eating, gentle nutrition, and body image, they keep you engaged and motivated. And did we mention there are prizes?!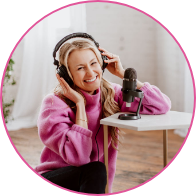 A Private Podcast Feed
More into listening than watching? GOT YOU! Members enjoy access to a private podcast feed that lets you choose to watch OR listen to every call, training, and workshop!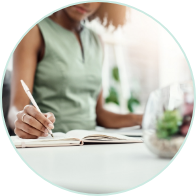 A FULL LIBRARY OF RESOURCES
The SociEATy is the ultimate health & wellness destination. Hear from a new expert each month on topics like negative self-talk, blood sugar, hormones, and more!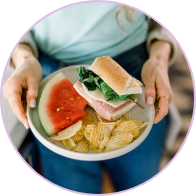 Intuitive Menu Planning
Learn to have fun with food again and use meal plans in a practical way! Menu planners include printable grocery lists from our list of exclusive recipes contributed by members.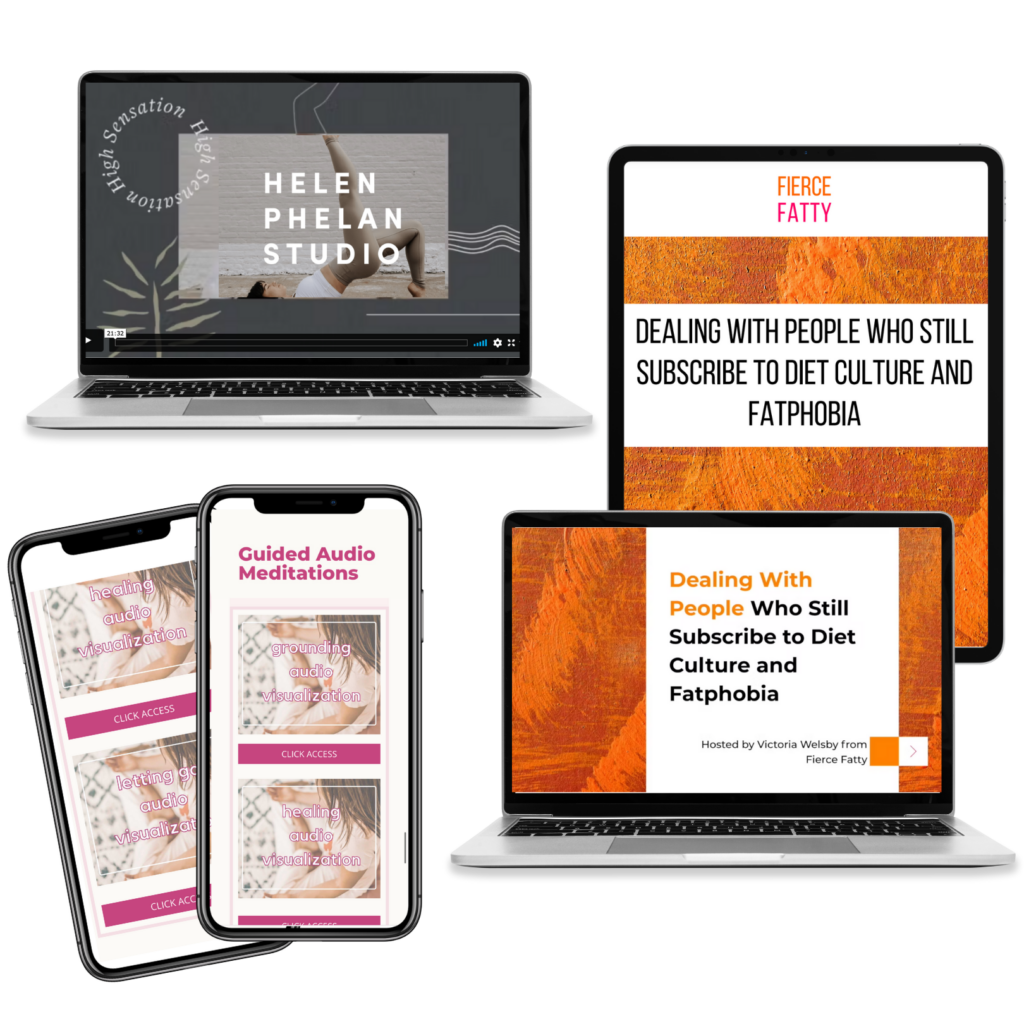 limited time bonuses!
Dealing With The Dieters In Your Life Workshop with Vinny Welsby (Worth $700)
YOU know intuitive eating is the bomb, but not everyone "gets it". Vinny—TedX speaker, author, and world-leading expert on dismantling fatphobia and diet culture—will teach you to navigate tricky convos so diet culture can't derail your progress.

Audio Meditations (Worth $150)
For most of us, food is a coping mechanism we turn to in times or stress. To eat intuitively, we need new ways to take care of ourselves. These meditations are a HUGE help when emotions try to take away from our ability to eat intuitively.

Pilates Classes with Helen Phelan (Worth $350)
Helen is an award-winning, body-neutral pilates instructor. She takes the same approach to movement that I do to food. These sessions were created exclusively for members of The SociEATy and can't be found anywhere else!
Are You Ready To Get Started, Gorgeous?!
If you're nodding your head like HECK YES!! Pick the price point you like best and get immediate
access to over $7,000 worth of materials a year and support to guide your intuitive eating journey.
No cancellation fees
Full, instant access to all instructional videos & workbooks
8 live calls every month
Carefully curated recipe index and meal planning template
A full resource library of info & workshops
A members-only community for support & guidance
Access to ALL the monthly member benefits over on that side 👈
No cancellation fees
Plus over 4 months totally free!
Verrrry Frequently Asked Questions
AKA PROOF THAT YOU'RE SO NOT ALONE IN HOW YOU FEEL!
Q: I feel like I've tried intuitive eating…Will this work?
Yes! No Food Rules is an ENTIRELY different approach to intuitive eating than what you see on social media. I don't just tell you to eat a cupcake and move on. (Trust me, I did that and ended up just eating an entire box, going to bed, and doing the same thing the next day. I wasn't 'connecting the dots' or learning anything! 😬)

With my specific framework, you'll learn how to connect those dots like it's a freakin' game of connect four. You'll re-wire your brain, break food rules one by one (the KEY to not just binge eating forever!), and improve body image.
If you leave even just one of these things out, you're right. Intuitive eating probs won't work. (And I'm guessing that's what has happened for you up until now!)
Q: If I have no food rules, won't I just gain a ton of weight!?
In short? No, not necessarily. Depending on where your body's at and what it needs, you could gain a little weight, stay the same size, or lose weight. (But weight loss is never the goal here!)
When you listen to your body, your weight will find its way to where it needs to be to support your mental and physical health. (This is called your set point weight!) Our bodies are DNA programmed to be a weight that they function optimally at. They don't want to be smaller or bigger than they need to be. That means your body WON'T continue to gain weight past where it wants to be if you're truly listening to it.
If you come from a background of heavy restriction, you may need to gain weight in order for your body to function optimally. If you've been binge eating, weight loss may happen. For some, their weight is simply maintained.
Q: What about cancelations and refunds?
With my specific framework, you'll learn how to connect those dots like it's a freakin' game of connect four. You'll re-wire your brain, break food rules one by one (the KEY to not just binge eating forever!), and improve body image.
Q: Can I join if I don't live in the US?
Absolutely! We have SociEATy members from all around the world! If you can't make a group coaching call live it will be recorded. You won't miss out!
Q: Do I need to have a Facebook?
The exclusive, members-only SociEATy community is housed in a Facebook group, so I highly recommend creating an account even if you just use it for this! But don't worry, if you really don't want to be on Facebook, you'll still have access to all of the course materials and coaching calls—those are done via Zoom!
Q: What if my question isn't listed here?
No worries, gorgeous! Shoot an email to [email protected] and let' s chat!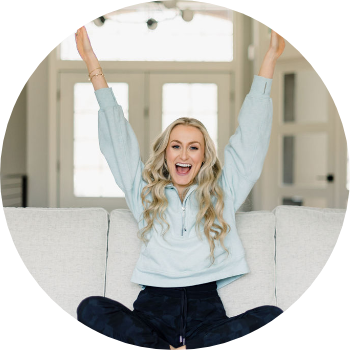 take The Diet-Ditching Leap & Girl, We'll Catch Ya!
THE SOCIEATY IS YOUR ANTI-DIET SAFETY NET
💪 We've got a strong and supportive community so you never feel alone or like the weird one. (It's diet culture that's losing it, NOT you!)
✋ We've got a 5-step framework you can follow. (It helps to throw yourself into something structured when you're used to the strict rules of dieting!)
😍 And, we've got TONS of coaching from an IE counselor and Registered Dietitian to make SURE you get what you need to succeed. (That's me, Colleen!)
Pick The Plan That Feels Good To You
Start your Intuitive Eating journey the way you'll one day end it: by listening to yourself and pickin
g what truly feels good to you.
No cancellation fees
Full, instant access to all instructional videos & workbooks
8 live calls every month
Carefully curated recipe index and meal planning template
A full resource library of info & workshops
A members-only community for support & guidance
Access to ALL the monthly member benefits over on that side 👈
No cancellation fees
Plus over 4 months totally free!
CAN I BE, LIKE, REALLY REAL WITH YOU FOR A SEC?!
If You Can Try Every Diet Out There, You Can Do This!
Don't go back to counting, tracking, and calculating points. These plans and programs have only ever left you worse off than they found you!
The SociEATy is your roadmap to making food feel good in your body and take up less space in your mind.
Ready to swap #fitspo for food freedom and live your best life?
You Can Totally Ditch Diet Culture With Us!
Here's what other amazing gals like you have to say about the SociEATy:
Dieting Is Like Being In A Bad Relationship. Let's Get You The Heck Out!
One day you wake up and it's like a lightbulb moment. You realize you literally cannot do this for one more day. If you're there, then
gorgeous, the SociEATy is here for you!
LIFE IS SO MUCH BRIGHTER ON THE OTHER SIDE.
Don't spend one more day getting bullied by diet culture into living a life you don't love.