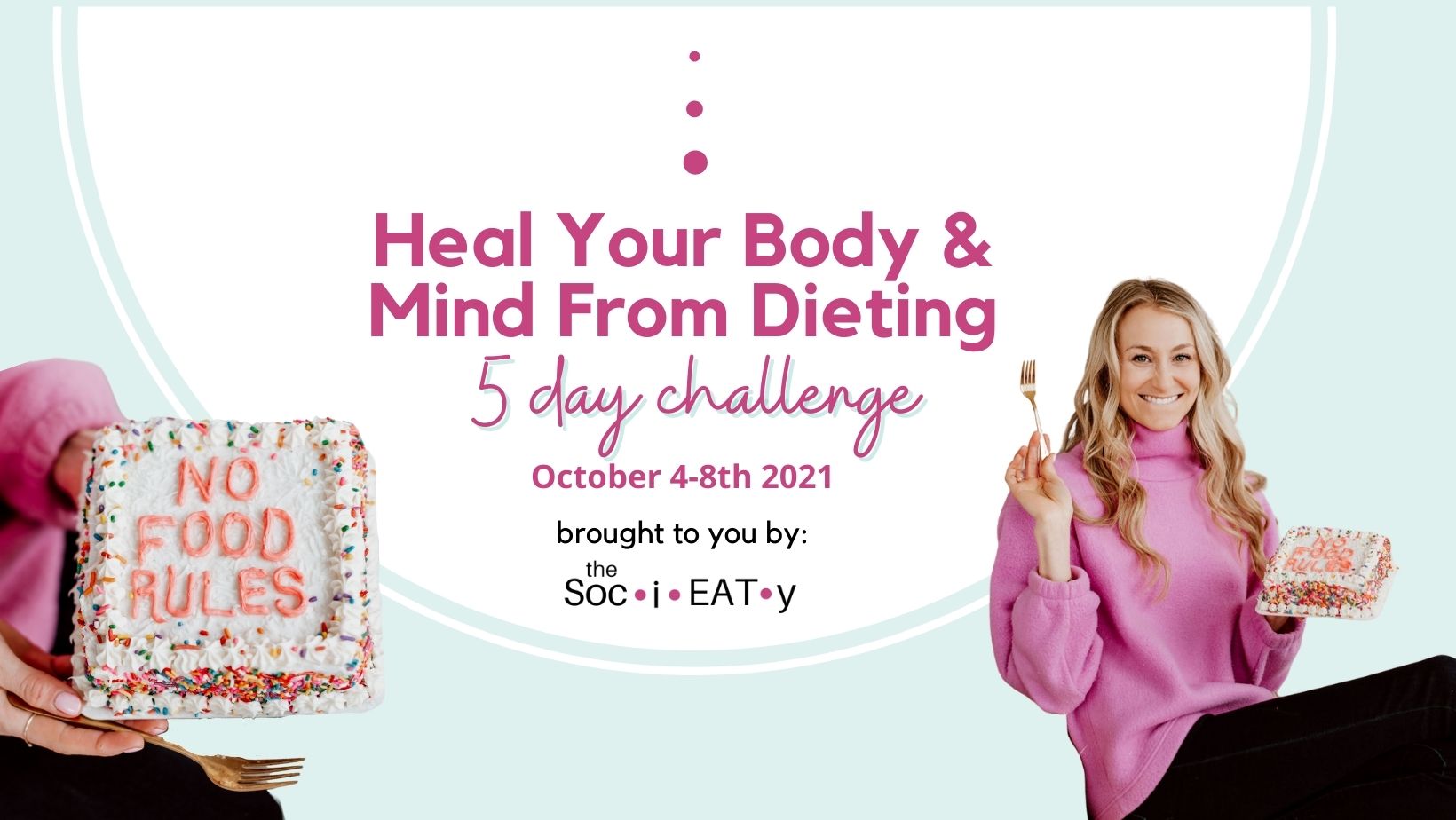 Learn how to undo the damage of diet culture and finally make peace with food and body!
​This totally free 5 day challenge will run from October 4-8th and will walk you through how to heal both your body and mind from diet culture!
Due to the current Facebook outage you'll find the day one video and worksheet below!
DAY ONE: LETTING GO OF DIET CULTURE
This ~10 minute video lesson will cover how to take off the rose colored glasses and see dieting for what it is.... Not. Helpful. (and pretty harmful) But don't worry! Today we'll start the healing process!
Click the "watch now" image to watch the video and then click the "Download The Worksheet Here!" button to download a fillable worksheet to help implement the day one task!
Your day #1 task 👉 Make a list of diet "tools" or "influences" to get rid of and a list of food freedom inspiration/reinforcement to add!